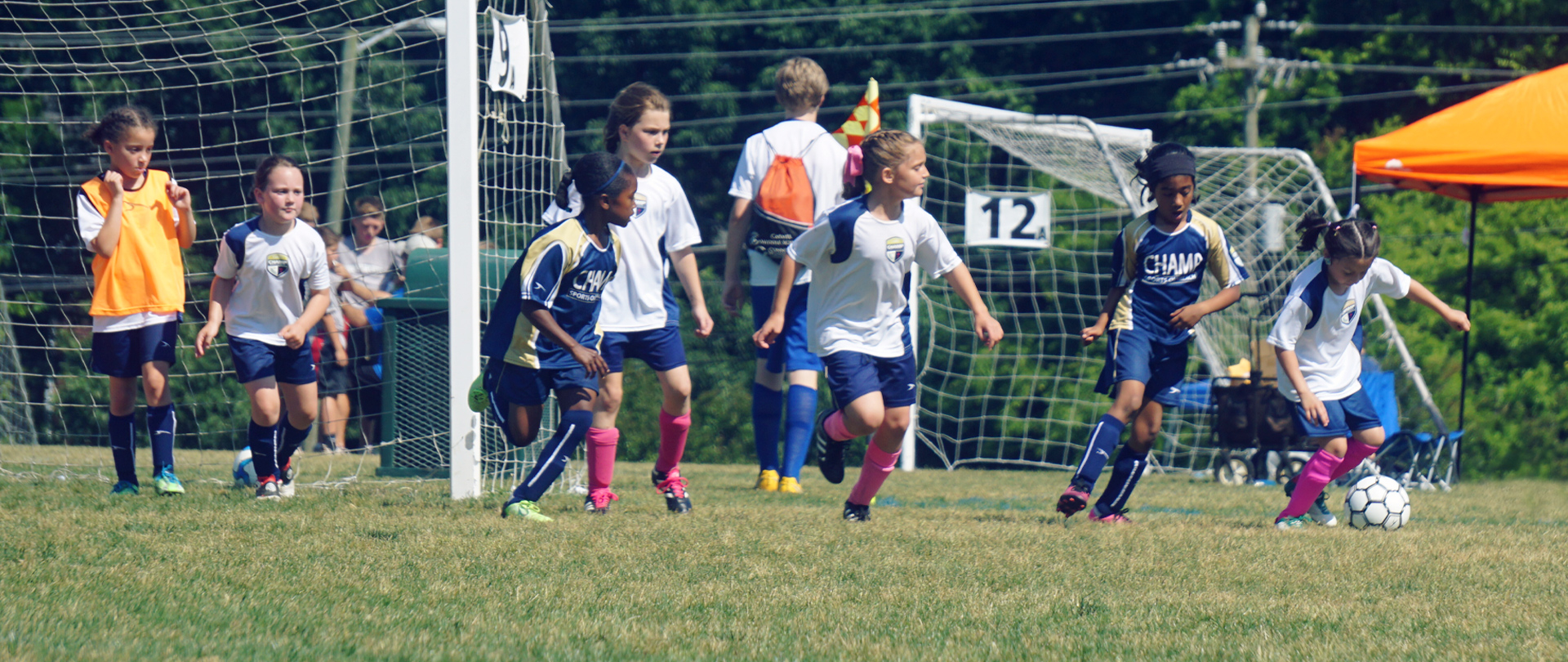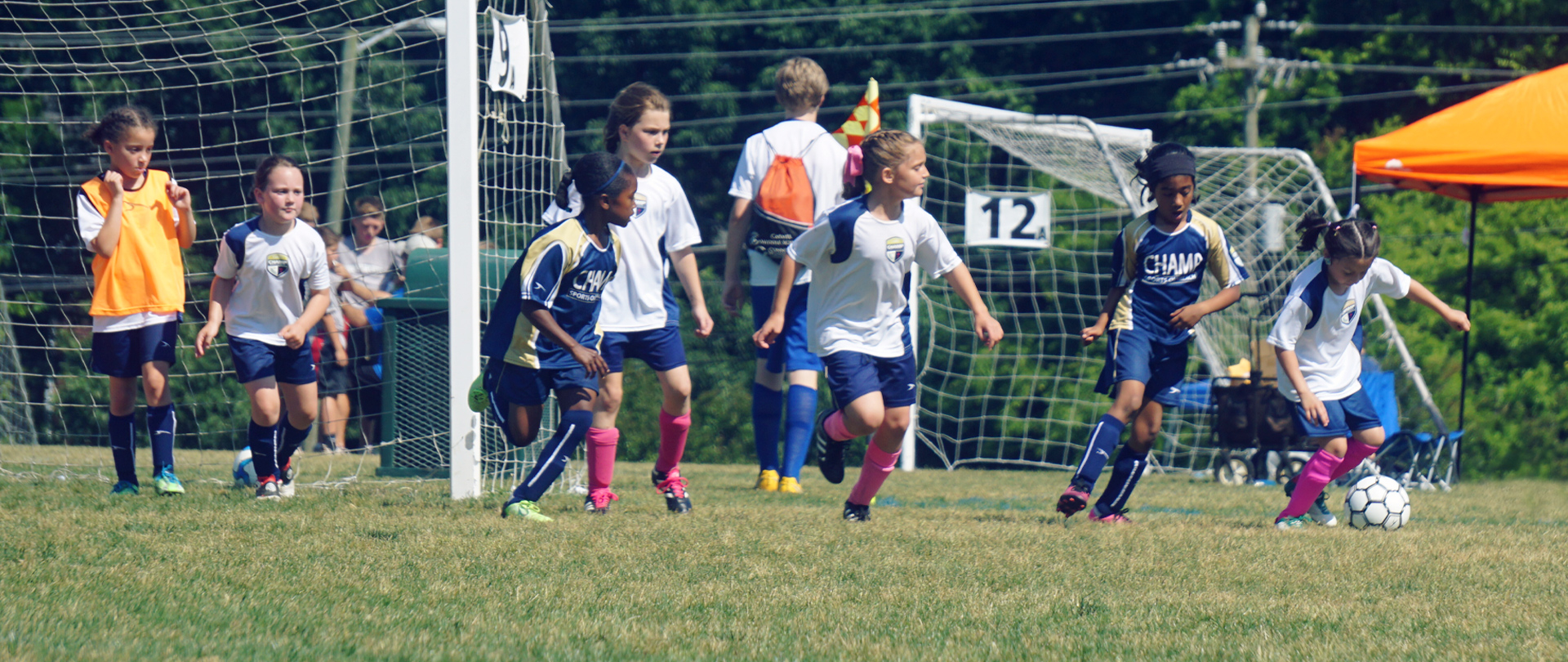 Spring Season: March 15 – May 22
(Spring / Easter Break: April 2 - 8)
CHAMP Sports is excited to offer youth soccer, flag football, and baseball this spring!
How is this season different? To maximize safety, we have a NEW FORMAT for spring sports. Teams MEET ONCE PER WEEK for nine weeks. Each meeting will last 90 minutes and consist of a 30-minute practice, followed by a 10-minute devotion, and a 45-minute game against another team. *Format varies for U12 - U18 soccer and U18 flag football. Please view details below.

Cost: $90 – $150

Please review the program details below for each sport and league.
---
Rec Soccer

Please note the days and times for each league below:
| | | | | |
| --- | --- | --- | --- | --- |
| Sport | Day | Time | Format | Place |
| 3 Little Tots soccer | Tues or Thurs | 4:30–5:00 PM | practice/game | Main Calvary Fields |
| 4 coed soccer | Saturday | 9:00–10:00 AM | practice/game | Main Calvary Fields |
| 5 coed soccer | Saturday | 10:30 AM–12:00 PM | practice/game | Main Calvary Fields |
| 6 coed soccer | Saturday | 12:30–2:00 PM | practice/game | Main Calvary Fields |
| 7/8 boys soccer | Monday | 5:30–7:00 PM | practice/game | Main Calvary Fields |
| 7/8 girls soccer | Tuesday | 5:30–7:00 PM | practice/game | Main Calvary Fields |
| 9/10 girls soccer | Thursday | 5:30–7:00 PM | practice/game | Main Calvary Fields |
| 9/10 boys soccer | Friday | 5:30–7:00 PM | practice/game | Main Calvary Fields |
---
Middle & High School Soccer

Please note the days and times for each league below:
| | |
| --- | --- |
| Divisions | Time |
| U12 Girls & U12 Boys | 5:30–7:00 PM |
| U14 Girls & U14 Boys | 7:15–8:30 PM |
| U18 Girls & U18 Boys | 7:15–8:30 PM |
---
Flag Football

Please note the days and times for each league below:
Sport

Day

Time

Format

Place

6/7 flag football

Monday

5:30–7:00 PM

practice/game

Main Calvary Fields

8/9 flag football

Tuesday

5:30–7:00 PM

practice/game

Main Calvary Fields

10/11 flag football

Saturday

9:00–10:30 AM

practice/game

Main/Rea Road

U14 flag football

Saturday

11:00 AM–1:00 PM

practice/game

Main/Rea Road

U18 flag football

Thurs

day

5:30–7:00 PM

practice/game

Rea Road Field
---
Baseball

Please note the days and times for each league below:
| | | | |
| --- | --- | --- | --- |
| Sport | Day | Time | Place |
| T-Ball | Monday or Tuesday | 5:30 PM | Rea Road Field |
| Coach Pitch | Thursday or Friday | 5:30 PM | Rea Road Field |
---
Questions? Contact: CHAMP Sports, 704.341.5387, champ@calvarychurch.com