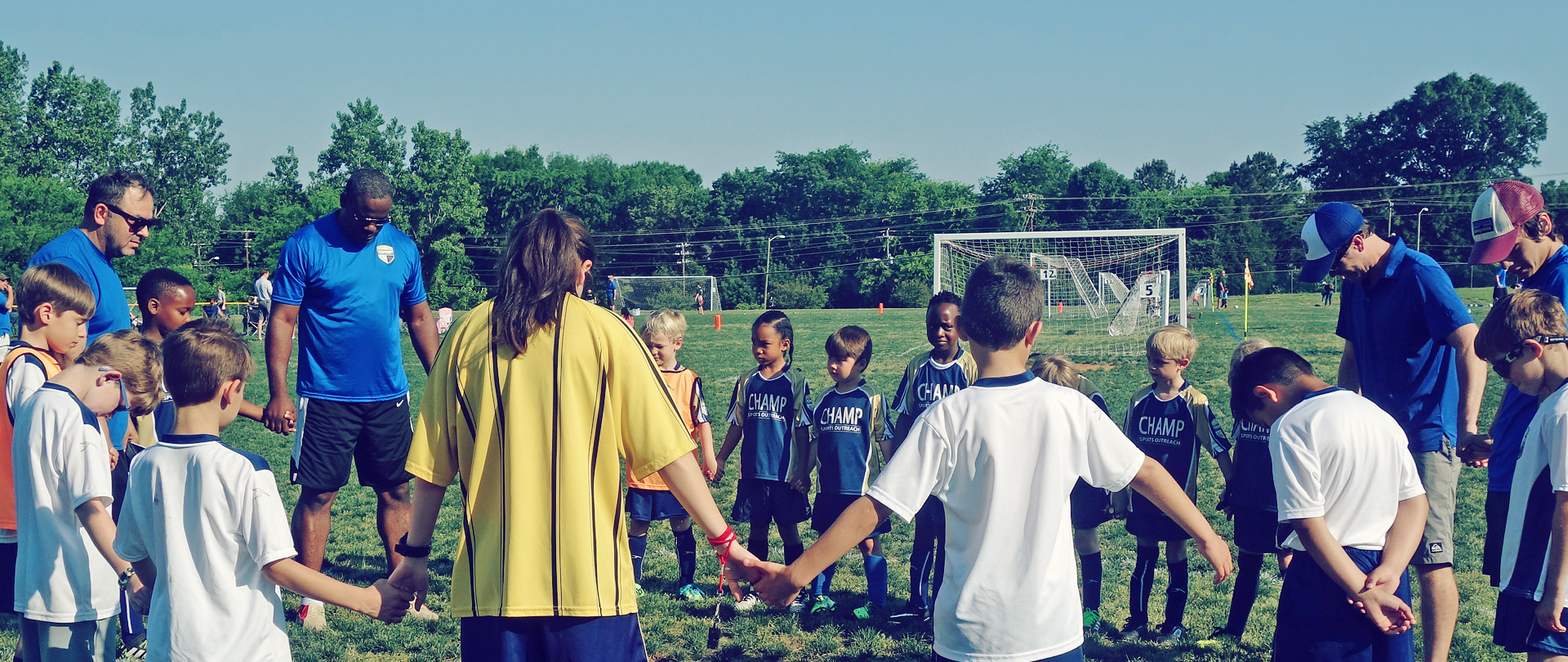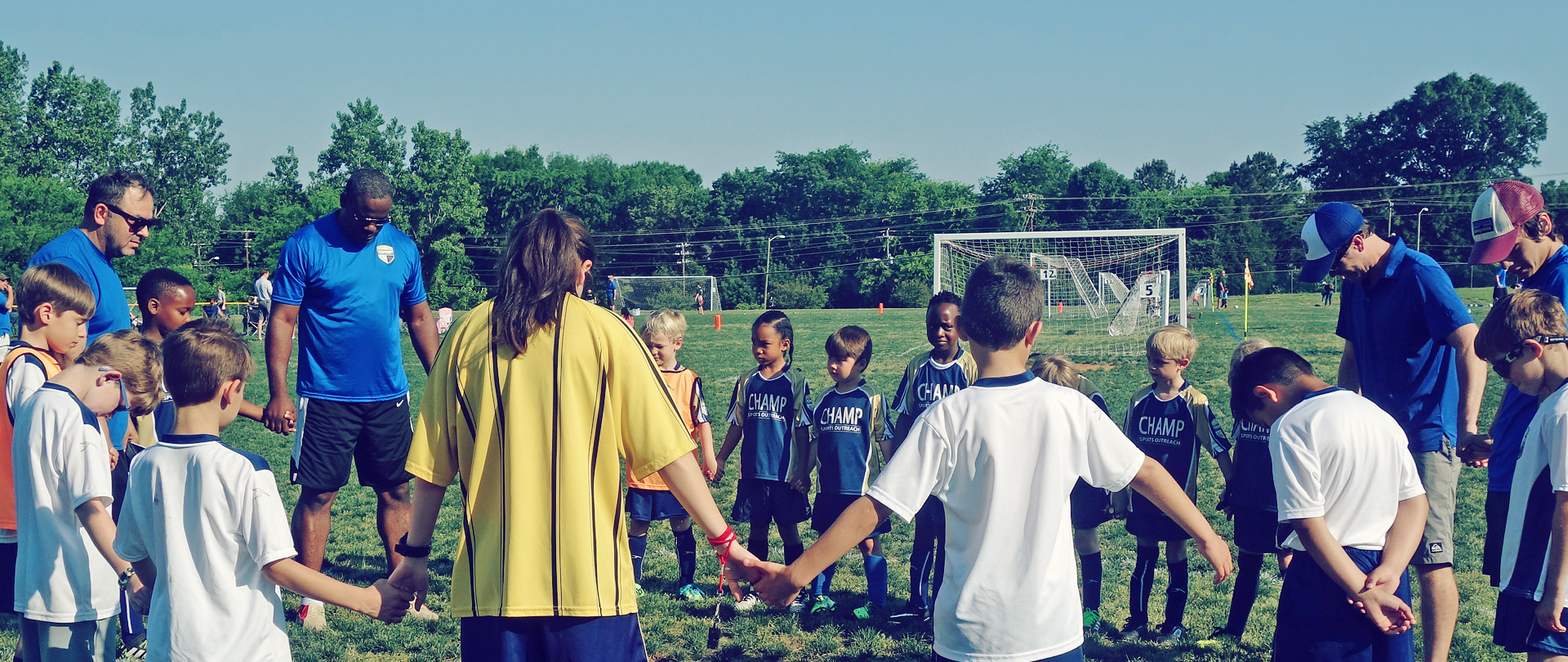 Find all of our current season game schedules below:
4 coed soccer
5 coed soccer
6 coed soccer
7/8 boys soccer
7/8 girls soccer
9/10 girls soccer
9/10 boys soccer
FLAG FOOTBALL
6/7 flag football
8/9 flag football
10/11 flag football
U14 flag football
YOUTH BASEBALL
| | | | |
| --- | --- | --- | --- |
| Team | Day | Time | Location |
| Calvary Lions/Davis/Connerat | Mondays | 5:30 PM | Rea Road Field |
| CHAMP Tigers/Hahn/Ladnier | Tuesdays | 5:30 PM | Rea Road Field |
| CHAMP Cardinals/Hill | Thursdays | 5:30 PM | Rea Road Field |
| Carolina Royals/Grimm | Fridays | 5:30 PM | Rea Road Field |

ADULT SOFTBALL
No current schedules — season runs June – August
YOUTH BASKETBALL
No current schedules — season runs November - February
+

SAFETY PROCEDURES
CHAMP Sports Mini Season
Fall 2020

Parents must check self and player(s) for any signs of illness before arriving at any CHAMP event. If you or anyone in your household have a raised temperature or any other symptoms of illness, you should not attend any CHAMP events.

If you know that or think that you have been exposed to COVID–19 in the past two weeks, do NOT attend any CHAMP event until after a two-week quarantine period has been observed.

Temperature checks will be performed by a coach upon arrival. All players and spectators will have their temperatures checked. We will provide coaches with a non-contact thermometer.

Masks must be worn by coaches, parents, and all other adults at all times while attending CHAMP programs. We will have extra masks on hand for those who don't have their own.

Masks will be worn by all players when arriving and departing and when closer than 6 feet to another player except when players are exercising heavily while practicing or scrimmaging.

Masks will be worn by all players (ages 5+) during devotions.

Social distancing of at least 6 feet should be observed at all times by all adults and by all players when not directly involved in athletic activity.

Personal hand sanitizer should be applied upon arrival and used regularly during activities. Coaches will be equipped to provide hand sanitizer to those who need it.

Please help us by departing quickly after your program has ended.

We recommend that only one parent per a player attend each week. One parent must stay with each player aged 3–10. We will have a designated seating area for parents. We recommend that siblings do not attend. If siblings attend, they must remain with their parents.

For more information about prevention and safety regarding COVID–19, please visit:

https://www.cdc.gov/coronavirus/2019-ncov/symptoms-testing/symptoms.html

.



If anyone in a particular group contracts COVID–19 or is thought to have contracted COVID–19, the members of the group will be notified and the group will not meet for two weeks in order to observe a period of quarantine.

+

Quick FAQs
Fields, Uniforms, & Weather

Location

All CHAMP programs will meet either on the Main Soccer Fields or on the Rea Road Field this fall.

Uniforms

Purchased uniforms will be distributed by coaches at the first meeting. Uniforms will be used as part of scrimmaging each week.

Account Credits

Account credits from Spring 2020 will automatically be applied to Fall 2020 Mini Season registrations at checkout.

Flag Football

All players need to wear a mouth guard. Each player shoud have personal hand sanitizer. Hand sanitizer must be applied each time a player goes to the sidelines.

Soccer

Soccer players should bring cleats or shoes, shin guards, and a personal soccer ball for the skills and drills portion of the meet.

Soccer Ball Size Chart

| | |
| --- | --- |
| Size 3 | Ages 4-6 |
| Size 4 | Ages 7-12 |
| Size 5 | Ages 13-18 |


A soccer ball will be provided by CHAMP Sports for the scrimmage portion of the meet.

Drinks

Players should bring their own drinks. Restrooms are available at the CHAMP Pavilion.

Weather Updates

Champsportsinfo.com/weather and the CHAMP Weather Hotline (704.341.5473) always have up-to-date information in the case of inclement weather. Field status is updated each weekday by 3:00 PM and on Saturdays by 7:30 AM.

Coaches

All CHAMP coaches are volunteers who desire to make a difference for Jesus in the lives of our children and meet our criteria for being a CHAMP coach.

Group Assignments

Group assignments/rosters are available through the online registration system within one week of the start of the season. The CHAMP office will send an email notification to all coaches and parents when group rosters are available online.

---

For more specific information, see the details for your sport and age division or contact the CHAMP office at 704.341.5387 or champ@calvarychurch.com.